Commander Jesse Walker (PNPC)
This character is a Protected NPC, you cannot play this character without the permission of its creator (in this case being Lt. Hannah O'Driscoll and WO Ryylar)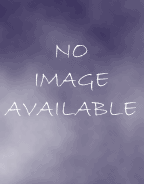 Position:

Executive Officer - USS Edinbourgh

Species:

Human

Gender:

Male

Age:

29

Height:

6'2"

Weight:

160 lbs

Hair Colour:

Dark Brown

Eye Colour:

Blue

Place of Birth:

San Fransisco, Earth

Date of Birth:

6th of March 2354

Family:

Father - David Walker
Mother - Anna Walker

Languages:

Federation Standard

Interests and Hobbies:

Climbing, extreme sports, music, Zero-G Football
Personality:
...coming soon...
History:
Jesse is very easy-going. He is, at heart, a city kid, and is very, very social. He was always one of the popular kids at school and at the academy, something that was helped by the fact that he played Zero-G Football for his high-school, and then for the Academy.
He played in a band, and was in the top 25% of his class. He majored in Engineering, and everything was going fantastically for him. He was dating the most attractive girl in the Academy, Amy Frazier, and was definitely one of the movers and shakers.
His relationship in his senior year with Amy, a freshman majoring in Science was almost perfect – he even got on well with Hannah O'Driscoll, Amy's roommate. And that was to be his downfall – he got on with her a little too well. He fell for her in a big way. Hannah didn't pick up on that, and, although Jesse never moved on his feelings, it soured his relationship with Amy somewhat.
They overcame their problems, and stayed together, although their relationship was never the same afterwards. Nevertheless, on the eve of Amy's graduation, Jesse asked her to marry him. She accepted, and they were wed – she came to join him onboard the USS Devonshire as a science officer.
By his 26th birthday, the incredibly talented engineer had risen to the Chief Engineer's position. Sadly, though, his meteoric rise was marred by tragedy. During a frantic battle with Cardassian raiders, Amy lost her life after her console exploded. Jesse was hurt deeply, but rebounded positively. He poured increased vigor into his work, and excelled, earning himself a transfer to the much more prestigious USS Edinburgh as the Chief Engineer.
Two years later, in a battle against a pirate group, the Executive Officer was killed, and Jesse was given a field-promotion to XO, which the Captain later asked him to take on full-time.